Get Your
Free Estimate Now
"*" indicates required fields
Relocation to a new workspace brings in a lot of changes. One of those changes is the new scenery, this can be a morale boost or detrimental. How the new workspace will look is a team effort. And this is key to making this space as pleasant as possible, decorating your Toronto office after relocation as a team. We on average spend a third of our lives working. And it is only natural that we want to express ourselves in our work environment. This is especially true whit the younger generations, they don't want just the paycheck, they are looking for an experience. A new workplace can be an opportunity to do something fresh and exciting whit the things that you already have. Relocating all the furniture can be a hassle tho that is where the help of your professional movers Toronto of choice can be a lifesaver.
Decorating your Toronto office after relocation some pointers on where to start
Before you can start anything you have to take a couple of things into account. Things like:
How big is my new workspace?
Do the people working here want the same feel as the previous location?
How many funds do you have for a decoration project?

Remember that the happiness of your employees is the key to the success of decorating your Toronto office after relocation. A smiling employee will bring joy and happiness to the entire office.
There are basic questions that need to be answered before you can continue. Work whit your team and figure out the best strategy from where to start, finding the right packing service Toronto early on can help you. Underneath we will share some tips on how to get started with decorating your Toronto office after relocation.
Own your workspace
Allow the sun to shine
Add some Plants
Add some paint to the walls
Own your workspace
Put up some picture frames, bring in some plants, decorative cup holders, or even a lamp or some other items. Add some color to your work environment, this will help greatly to liven up the workspace.  You might be wondering why do this? Because studies have shown that if your workers feel welcome in the workplace it increases productivity by up to 30%. Make good use of some of the office movers Toronto because they will be hauling most of the equipment from your old place. Don't try to micromanage everything, give your workers the freedom to express themselves, this will greatly improve the work atmosphere. Even go a step beyond and allow your staff to bring personal items to their workspace. It will make everything much more vibrant and your workers will thank you for it.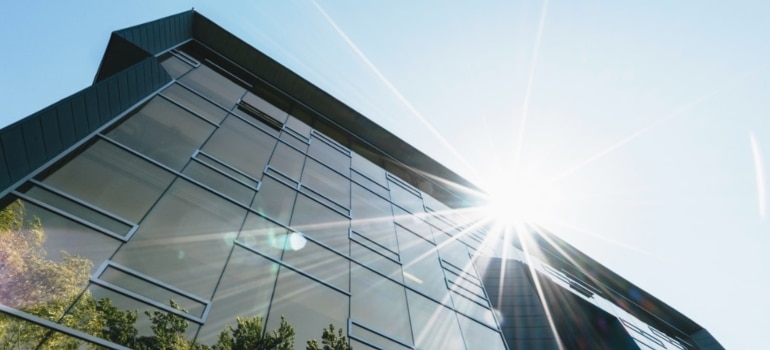 Allow the sun to shine
When you are moving locations use this to your advantage.  When looking for new office spaces to rent out or buy going for the cheapest one is always tempting. But try to avoid such a common mistake because the cheapest place isn't always the best one. Loke for a workspace whit a lot of windows and a roomy open environment. Places like these are usually more expensive to rent out but it will be well worth the investment. Recent studies have shown that workspaces that allow a lot of natural light to shine into them have a soothing effect on workers' health and focus. This will, in turn, make the work environment way more lively, in turn, boost your worker's productivity. What better way of decorating your Toronto office after relocation than allowing the sun to shine upon it.
Add some plants
Plants are a great way of decorating your Toronto office after relocation because they instantly add color to the environment. Landscaping can be problematic because out of all the other quality of life improvements that you can do in the office, plants take up the most space. Which is not always the option in a crowded office. But if you can afford the space it is well worth the investment. Recent studies have shown that adding some plants into the workspace can dramatically improve workers' productivity by up to 15%. Plants are pleasant to the eyes, not only that plants enrich the air quality in the office. Which in turn boosts productivity and the overall happiness of your staff. If you hade pooted plants in your ould workplace you can use your furniture movers Toronto of your choice to help move your plants to the new office.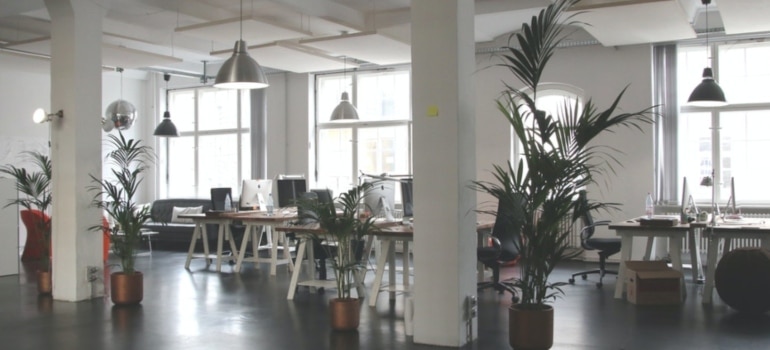 Add some paint to the walls
Color is everywhere, and a part of everything, all that we see is color, and it can impact us in ways we don't even realize. Studies have shown that color is very important to the work environment. It has shown that the traditional white or concrete gray of how we picture most offices is weary detrimental to the mental health of workers in such spaces. Dull and lifeless colors have shown that it causes more feelings of sadness and depression, especially in women. Vibrant colors of different shades of blue, green, red, yellow have shown to have a dramatic increase in the mode of office workers. So when you are decorating your Toronto office after relocation, gather your team and brainstorm the best colors to put on the walls.
What is the best way to decorate your office?
There is no single best way of doing the decoration work right. The best way to approach it is whit the help of your entire team. On the first day after relocation to your new office gather your entire team sit down around a table and start a brainstorming session of ideas. Talk amongst each other about the best way to approach the task at hand. You don't have to decide on every single detail, let your co-workers express themselves and allow them to change and customize their workspace how they think is best suited for them.
Get access to a variety of moving and storage Canada solutions:
Contact Our team
Call Professional Movers Canada or fill out our free moving quote form.
Get Your Quote & Plan
Receive an obligation-free estimate and a detailed plan of action for your move.
Enjoy a Professional Move
Leave all the vexing tasks of relocation to our skilled Canada movers.